This is the Starved Rock murderer's new home. Chester Weger has taken up residence in La Salle, multiple sources confirmed, after unsuccessfully seeking to move in to Oglesby. (Tom Collins/)
The Starved Rock murderer now is a resident of La Salle.
Saturday, multiple sources confirmed that 82-year-old Chester Weger, who served nearly six decades for murder at Starved Rock State Park, has taken up residence in the 200 block of Fourth Street. As a convicted murderer, Weger is required to register with local law enforcement and sources say he completed the paperwork Saturday.
Weger had initially resided at a ministry in Chicago after being paroled. His new domicile was effectively confirmed Saturday when a visitor knocked on the door and asked for the parolee.
"We're not interested, thank you," said a woman who answered the door. She did not offer her name. She then volunteered that residential approval had been granted by the parole authority.
Notably, a video camera was visible in the front room through the picture window. A film company has been chronicling Weger's post-release activities since the Illinois Prisoner Review Board granted him parole in 2019; but the project director declined comment.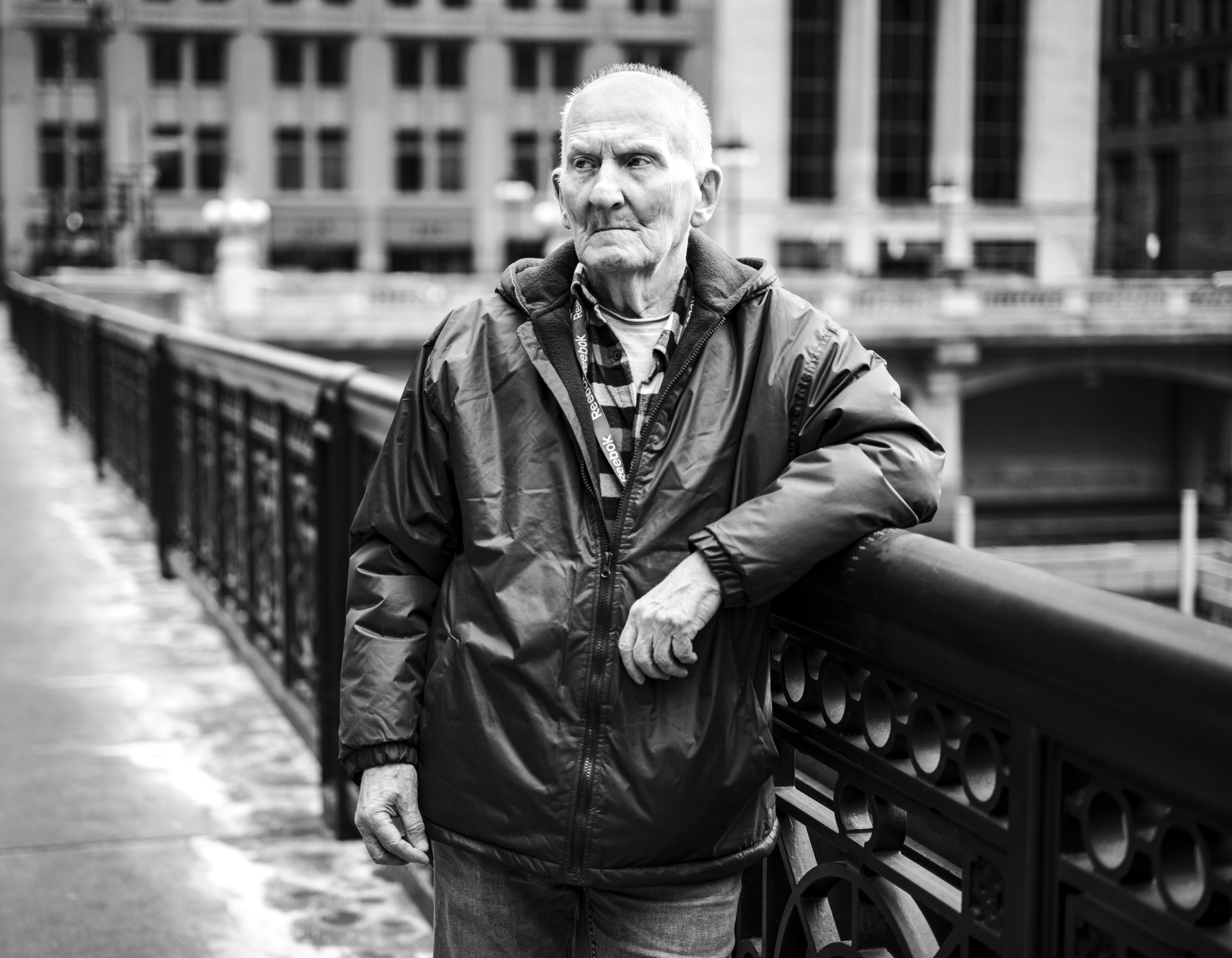 You'll see him on TV, eventually. A documentary film featuring Chester Weger, paroled after serving six decades for murder, is in the works. Much of the footage was supplied by La Salle native David Raccuglia, who spoke with and photographed Weger after release. (David Raccuglia/)
La Salle County State's Attorney Todd Martin said he was alerted to Weger's changing residential status Friday, at which time Weger was seeking to take up residence in Oglesby. Though Weger's entry on the Department of Corrections website states "sex offender registry required," Martin said he conferred with the parole authority and was advised Weger is not so required.
"I am in active discussions with local law enforcement about this situation," Martin said. "If anything changes or any issue arises, we will take any appropriate action."
This is a developing story and law enforcement officials were not immediately available to confirm portions of the events reported.
Multiple sources, however, said Weger initially disclosed he was moving to Oglesby, at a location a few blocks south of Holy Family School. Sources said it was a zoning or building issue, not a criminal restriction, that kept Weger from moving in.
Weger was sentenced to life in prison for killing Lillian Oetting. He confessed to killing Oetting and two companions, Frances Murphy and Mildred Lindquist, in a botched robbery at Starved Rock State Park but later recanted. Weger still maintains his innocence and attorneys working on his behalf currently are trying to get aged pieces of evidence submitted to a forensic laboratory for fresh testing.
Source: The Daily Chronicle